RSS

Mixed-use development profile: Minneapolis
Highlights of mixed-use development in Minneapolis.
Published December 1, 1998 | December 1998 issue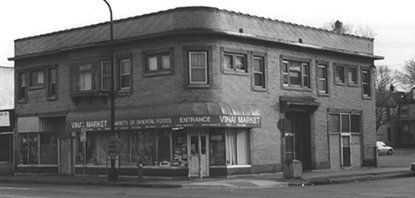 Homeland Properties purchased a mixed-use commercial/residential building in Minneapolis that serves as the owners' place of business.
Ger Thao and Koua Xiong, founders of Homeland Properties, recently sought permanent financing for a small mixed-use building purchased on a contract-for-deed.
The property is located on Franklin Avenue, an aging commercial corridor in Minneapolis' Phillips neighborhood that has been targeted for revitalization. Vinai's Market, a Vietnamese grocery owned by Thao and Xiong, is the major commercial tenant in the building. The property also includes two other commercial units on the first floor and two two-bedroom apartments on the second floor.
The property owners obtained permanent financing through the Minneapolis Community Development Agency's Capital Acquisition Loan (CAL) Program. Through a partnership between the MCDA and local lenders, the CAL Program targets small commercial properties, including mixed-use buildings, which are often difficult to finance through standard commercial real estate loans.
Princeton Bank provided a $140,000 mortgage loan to Homeland Properties in September 1998. The MCDA purchased a $60,000 subordinated participation in the loan from Princeton Bank. MCDA then sold its participation loan to the Community Reinvestment Fund, an organization based in the Twin Cities that pools and sells community development loans on the national secondary market.
Iric Nathanson is a project coordinator in Business Finance at the Minneapolis Community Development Agency.