Community Involvement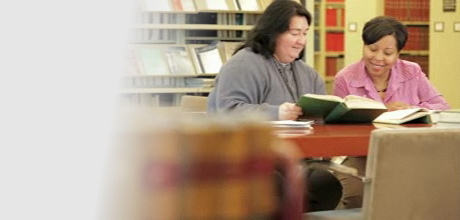 Did you know the Ninth District of the Federal Reserve Bank is not only engaged in the highest levels of banking and commerce, but is also dedicated to supporting our local communities? The Bank's volunteer program—the Fed Employee Action Team (FEAT)—has a mission statement that vividly describes our connection to the community:
To use our resources and talents to improve the lives of others and strengthen our communities. As citizens we are responsible to the communities in which we live and work.
One of the clearest demonstrations of this commitment is through the contribution of time, energy, and resources from the Bank's staff, who volunteer to make a difference in people's lives. Our employees volunteer to paint houses, collect toys for families, make infant clothing for new mothers, and prepare meals at homeless shelters. Many residents are benefiting from the activities of Fed employees, who understand what it means to be good corporate citizens.
The Federal Reserve Bank of Minneapolis is committed to reaching out to our communities by supporting organizations whose shared goal is to contribute to the well-being of individuals from all walks of life.